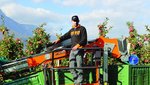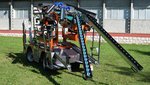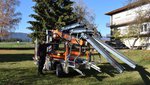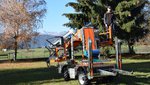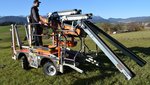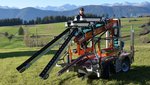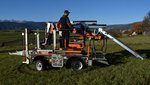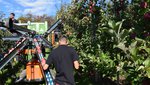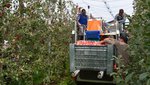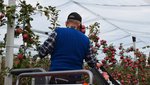 Small, compact, stable and quiet. Find out why PIUMA 4WD is considered a true revolution among fruit harvesters. Thanks to the exceptionally gentle handling of the fruit, the new Apple Transportation System ensures their quality all the way to the bin. PIUMA 4WD reduces picking time, labour costs and guarantees excellent results.
The conveyor belts placed on the extremities of the harvester convey fruit to the main belt, which collects and seamlessly conveys them into the bin.
PIUMA 4WD moves the fruit faster, more gently and even more efficiently than any competitor in the market today. The fruit is gently placed into the bin with just one simple belt exchange. Combined with our unique platform extension, PIUMA 4WD delivers the perfect harvesting tool.
After harvest it is easy to uninstall the harvesting module, transforming it into the perfect partner for all your orchard's requirements, i.e. pruning, thinning, opening and closing hailnets etc.
---
Technical Specifications
---
| | |
| --- | --- |
| | |
| | Yanmar 18.5 Kw (25 HP) Diesel |
| | |
| Min width with closed platforms | |
| Max width with open platforms | |
| | |
| | |
| | |
| Lateral platforms max height | |
| | |
| | |
| | Independent front and rear wheel steering and crabbing |
| | |
| | |
| * Specifications and design subject to change without notice. | |